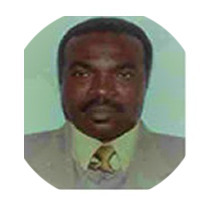 ADE OKURIBIDO, BSC, FCII, LLB BL, MBA
MANAGING DIRECTOR
Ade was employed by Hogg Robinson Nigeria in 1991 as an Assistant Manager. He left about eight months thereafter due to family issues and was re-employed thereafter as a Manager.
He was seconded to head Medexia Limited when the Company was formed in 1996. He served in various capacities afterwards before his appointment as the Managing Director in 2005. He is a fellow of the Chartered Insurance Institute, UK (FCII), Associate Nigeria Institute of Marketing. He holds BSc in Insurance from the University of Lagos, LLB (Hons) from the Lagos State University and BL from the Council of Legal Education. He also holds MBA (specializing in Marketing) from Ladoke Akintola University, Ogbomosho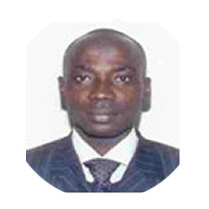 SALAMI OLANREWAJU
Assistant General Manager
SALAMI  had  his Primary and Secondary School education in Lagos before proceeding to study Insurance at The Polytechnic Ibadan, Oyo State where he obtained Higher National Diploma in 1993.
He completed the Associate ship Qualifying Examinations of The Chartered Insurance Institute of Nigeria in 1994 and was subsequently inducted in 1995. Prior to this in 1994/95, he responded to the clarion call by observing the mandatory one year National Youth Service Corps in Bauchi State.
He started his working career with Hogg Robinson Nigeria in May 1995 as an Established Staff and grew to Manager Grade before being as an redeployed to Medexia Limited in April 1998 as Medical Scheme Administrator.
He also added a feather to his cap in 2015 by completing Masters in Business Administration programme (MBA – Marketing Management) in Ladoke Akintola University of Technology, Ogbomoso and by virtue of this, was appointed as an Associate Member of the National Institute of Marketing of Nigeria.
As at date Olanrewaju has grown to the position of Assistant General Manager in Medexia Limited. He is happily married with Children.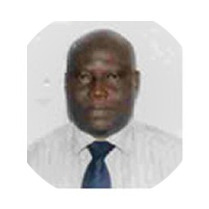 DR ADEDAPO OSHIN
Assistant General Manager
ADEDAPO completed his secondary school education at Ibadan Grammar School, Ibadan and Igbobi College, Lagos was admitted to the Medical School, University of Ibadan, Ibadan in 1969 and graduated with the degree of Bachelor of Medicine and Bachelor of Surgery in 1974.
He completed his mandatory One year Houseman ship at the University College Hospital, Ibadan in 1975 and thereafter he served the one year Youth Service and finished same in 1976. After the NYSC, he was admitted into the Residency Program for training medical specialists in the Department of Obstetrics and Gynaecology at the University College Hospital, Ibadan. He was sent to Glasgow UK for further training.
He left University College Hospital, Ibadan in 1984 and went into private medical practice in Lagos.
He joined the services of Medexia Limited in December 2001 where presently he is the Assistant General Manager and the Head of the Medical Team.
Dr. Adedapo is married with children and grandchildren. He enjoys reading and traveling.
DR. ADERETI SAMSON ADESOJI
Assistant General Manager in charge of Providers Management
ADERETI SAMSON  was born in January 1962 at Ile-Ife.
He has his education at St. John's Catholic Grammar School Ile-Ife and University of Ife where he obtained Bachelors of Science in
Health Sciences, as well as Bachelor of Medicine and Bachelor of Surgery in 1987.
He worked with Oyo State government and Osun State government where he rose to the rank of a Principal Medical Officer.
He has been the head of several State owned Health Institutions and later became the first Osun State coordinator of Malaria programme in 1998 before he left the State government service for private endeavors.
He joined Medexia Limited in 2003 as a Medical coordinator and has been involved in Hospital Inspection, Quality Control, Programme design and implementation as well as Health Education & Counseling for the enrollees.
He is currently the Assistant General Manager in charge of Providers Management, involved in Accreditation, quality inspection of the hospitals and other providers under Medexia Scheme. He is happily married with Children.
MRS. AJEWOLE MOTUNRAYO DEBORAH
Head of Information Technology
MOTUNRAYO is currently the head of Information Technology at Medexia Limited since January 2012.
she oversees the Information Technology, Program and Project Management along with the technical support and
customer support.
She holds a degree in computer Science from Federal University of Technology, Akure. She is an Oracle database professional from Oracle University USA.
Presently, she is undergoing a master degree in Information Technology in Ladoke Akintola University of Technology, Ogbomoso.
She is a member of Nigeria Computer Society (NCS) and also an Associate member of Nigeria Institute of Management (NIM).
Her professional focus are in software development, Database application, Project implementation management and website evaluation. She is happily married with children.